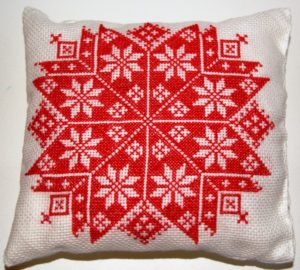 Octagonal star as ornamental motif appeared before the birth of Christianity. This symbol (Alatyr, Svarog's Cross, Vasmirog) remained in ethnic religion and ancien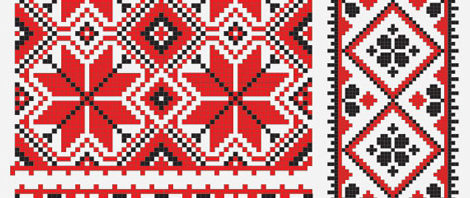 t patterns predominantly of Slavic, Finno-Ugrian, and Turkic peoples.
The projection of the Mendeleev's Periodic Law on the motif of ethnic ornament.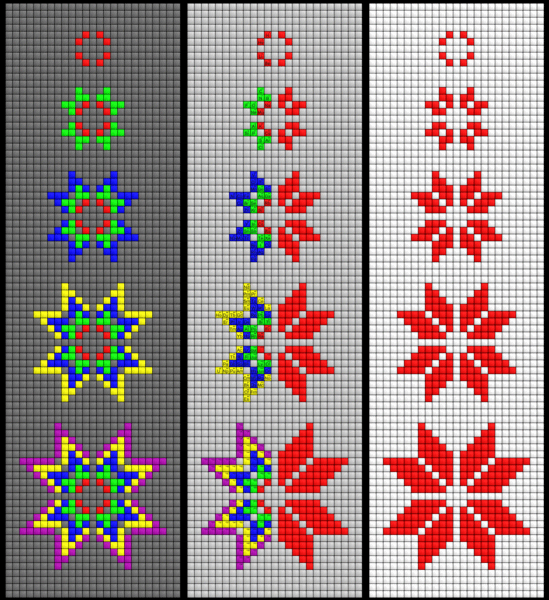 The left-third of the picture is an auxiliary drawing. Color indicates an electron shell of the atom: s-orbital – red, p-orbital – green, d-orbital – blue, f-orbital – yellow, g-orbital – lilac.
The right third of the picture is an ornamental motif.
The middle third is the projection of the periodic table on the left part of ornamental motif.
The details of the above figure: